Keep car repair costs down with John's Automotive
Your John's Automotive team in Cedar Rapids is always working to save you money. We do this by setting reasonable rates and managing our time well every day. But we also try to feature great money saving specials! Check back each month for a new way to keep your auto repair costs low.
We offer $550 worth of savings with our car care club card
We offer a rewards program with a $ earnback for $'s spent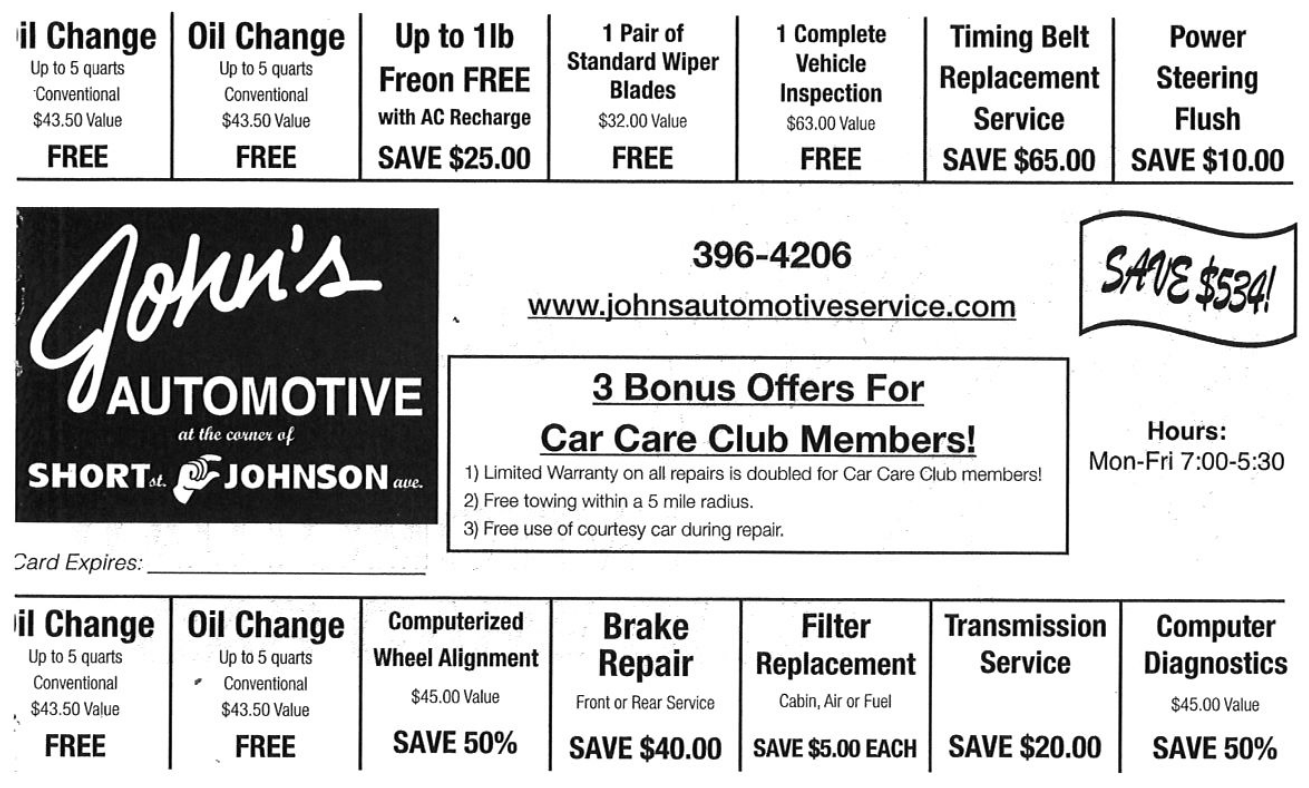 About auto repair cost specials at John's Automotive
At John's Automotive we work hard to help your car repair costs stay low, and we are dedicated to your savings. To save more on car repair prices, check here every month for our auto service specials and coupons we offer. Whether you need a basic oil change or your check engine light is on, it's very likely that watching our "specials" page can benefit you.
To learn more about our variety of services, our specials and coupons, or just to find out more, give us a call at (319) 396-4206. We can't wait to show you just how easy, fast, and affordable keeping your vehicle in top shape can be!